Performance Collection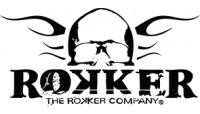 ROKKER PERFORMANCE COLLECTION:
During longer rides, you are often exposed to large temperature fluctuations during the day. Chilly in the morning, but by midday the sun burns with over 20 degrees. Then in the evening on its way back, a very chilly 3 degrees.
The innovative functional ROKKER PERFORMANCE COLLECTION has been specifically designed for you and adapts exactly so that you can enjoy your favourite riding tours at any time of year. Keeps you warm when its cold and cool when its warm.
Refine Search
Showing 1 to 18 of 18 (1 Pages)