Origine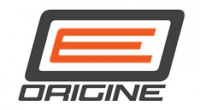 ORIGINE HELMETS:

Origine bases its identity on creativity, research and innovation.
Origine helmets are produced using the latest technology, providing users with products specially designed to ensure maximum safety and comfort. Excellence in design, Italian style and innovation. Origine helmets are perfect for demanding bikers. Their superb designs, made in Italy, make them very original and colourful.
Origine bring the retro styling of biking in the 60s and 70s into the 21st century. With sleek open-face and full-face helmets available, you'll get a helmet with old school looks, but packed with modern features. Their helmets are comfortable and versatile and they are outstanding value!
Refine Search