Base Layers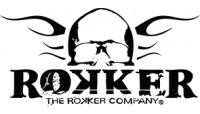 ROKKER BASE LAYERS:
Stylish, heat regulating base layers from Rokker. Stay warm when its cold, and cool when its warm.
They are woven with Outlast® material which wicks moisture away from the skin and regulates heat keeping your comfortable and with 5% elastane you get good stretch properties.
The result: a constant microclimate on the skin, which significantly increases the feeling of well-being.
Showing 1 to 13 of 13 (1 Pages)