Long Way Up Collection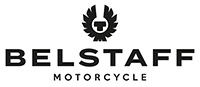 THE BELSTAFF LONG WAY UP COLLECTION:

Belstaff are no strangers to taking the Long Way. Nearly twenty years ago we provided off-bike clothing to Ewan McGregor and Charley Boorman as they undertook their first grand trip, a 19,000 mile circumnavigation from London to New York City on the Long Way Round.
Just three years later, in 2007, Ewan and Charley returned for Long Way Down, beginning in John O'Groats in the north of Scotland and heading due south to Cape Town wearing motorcycle suits we designed for their trip.
Along the way, the pair have embodied Belstaff's values of adventure, grit and spirit, and not just for their own ends. As UNICEF ambassadors, McGregor and Boorman uncover vital humanitarian work done by the organisation around the world. Undertaking trips of this order, it's clear that preparation and attention to detail are key.
For the Long Way Up, Ewan and Charley collaborated with Belstaff to make sure they were covered in all conditions.
Refine Search
Showing 1 to 30 of 30 (1 Pages)